Laser Hair Removal Coquitlam
Brazilian Laser
Every last hair gone including in the front area.

Must shave a day before appointment
Bikini laser
Hairs removed from the bikini line and a little off the top.

Must shave a day before appointment
UNDERARMS LASER
All of that unwanted underarm hair gone.

Must shave a day before appointment
fULL FACE LASER
Includes every last hair except the neck.

Please DO NOT shave face before appointment, we need to see the hair for this appointment
LOWER LEGS LASER
Every last hair from your lower legs gone.

Must shave a day before appointment
Say goodbye to unwanted hair!
All the Hair & Beauty Treatments You Need
Naked Cactus offers premier laser hair removal Coquitlam.
We offer state-of-the-art equipment and highly trained staff to give you the best possible experience. Naked Cactus is dedicated to providing the highest quality laser hair removal treatments available. Our shop is near the Burnaby / Coquitlam border.
We use the latest technology to deliver fast and effective results. Our laser hair removal treatments are tailored to each individual's skin type and hair density. We offer a variety of package options to meet your needs.
Naked Cactus is committed to providing the best possible experience for our clients. We offer a comfortable and relaxing environment, as well as a highly trained staff.
We believe that laser hair removal should be a relaxing and enjoyable experience. If you are looking for the best possible laser hair removal experience, look no further than Naked Cactus.
We also offer waxing services and oxygen facials.
Contact us today to schedule a consultation.
Why Choose Laser hair removal COQUITLAM
1. Treatments Don't Take Long
Laser hair removal treatments are much quicker than you may expect.
It takes around 20 minutes to perform treatment on underarms or the
bikini area and only about an hour for areas like arms and legs. Don't
expect to spend all day in the spa when having laser hair removal done –
you'll be in and out in no time.
2. You'll Save Money in the Long Run
When you get laser hair removal treatments done, you eliminate the
need for endless amounts of razors, shaving cream, waxing appointments, etc. The cost of having laser hair removal done has decreased while the cost of waxing has increased. Laser hair removal is financially smarter, takes less time and will give you an overall longer lasting result.
3. Eliminate Ingrown Hairs
You can prevent and eliminate ingrown hairs with laser hair removal.
It is the best solution to make sure you don't suffer from a pesky
ingrown hair and risk having to have it removed. Laser hair removal is
also a great option for people who have sensitive skin and have skin
irritation after shaving or waxing.
4. LASER HAIR REMOVAL Saves Time
Think about all of the times you have had to spend an extra ten or
fifteen minutes in the shower shaving and then come to find you've
missed spots and have to go back to fix it. With laser hair removal, you
no longer have to spend time shaving or going to appointments to get
the hair waxed. You also don't have to worry about making mistakes and
missing spots anymore. You will have clean-shaven skin without the
hassle of shaving or waxing.
5. You Don't Need to Grow Hair Between Treatments
Unlike with waxing, you can shave in between your treatments. You no
longer have to wait to grow your hair out because with laser hair
removal you can shave as much as you want in between sessions.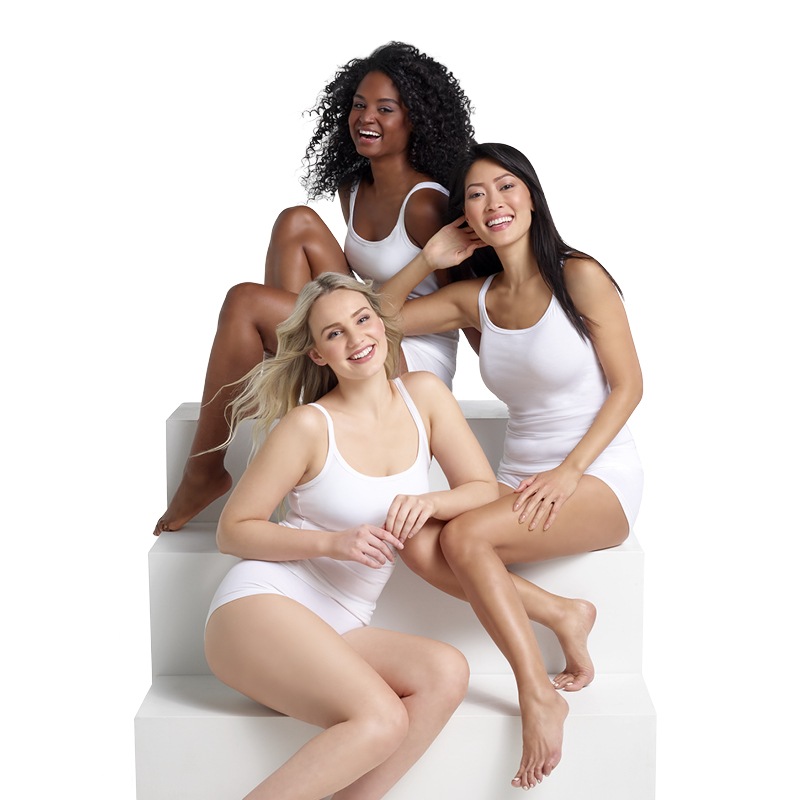 Ready to book an appointment?
Looking for a way to get rid of unwanted hair? Try laser hair removal at Naked Cactus. This safe and effective method can remove hair from any area of the body, and our experienced team can help you achieve the results you're looking for.
Book your appointment today and say goodbye to unwanted hair!
successful Treatments & satisfied customers.
I had an amazing experience here!! I have tried other spa and this one tops them all. The place was super clean, organized, smelt great and had super cute cactus decor everywhere! Vanessa did such a great job, explained everything that was happening. Overall great experience and I will be sure to go back!
THE DIODE LASER HAIR REMOVAL
The diode laser is a type of laser that uses a semiconductor to produce light. This laser has many benefits over other types of lasers, including:
It is much less expensive to produce
The diode laser can be easily adapted to different wavelengths, making it ideal for hair removal
Diode lasers are much safer than other types of lasers, making them ideal for home use
Diode lasers are much more effective at hair removal than other types of lasers
If you are considering laser hair removal, the diode laser is the best option available. This laser will give you the best results and is the most affordable. Contact our laser hair removal specialist to learn more.
Send us a message. We will get back to you within 24 hours!